Brevard Criminal Defense
and DUI Attorney
"I Will Work Tirelessly To Get
The Best Results For My Clients."
Call Now!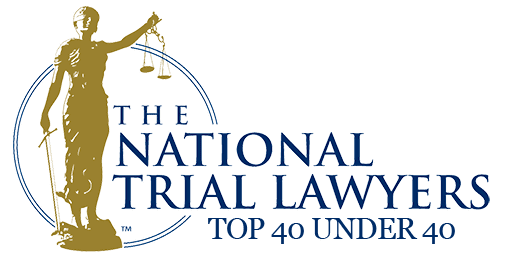 Brevard County Criminal Defense Lawyer
Specializing in DUI and Criminal Defense, Sercombe Law is a Brevard County law firm managed by attorney Dan Sercombe. With offices in Orlando and Vero Beach, Dan Sercombe has a lot of experience handling cases on the Space Coast.
Dan Sercombe is a Member of the Brevard County Bar Association as well the Brevard County Chapter of the Florida Defense Lawyers Association.
Mr. Sercombe is an experienced local defense lawyer and former State Prosecutor that is here to help with misdemeanor charges, felony offenses, and criminal traffic cases.
Sercombe Law provides criminal defense services in Brevard County for:
Drug Offenses
Theft and Firearm Offenses
Battery
Domestic Violence
Petit Theft and Grand Theft
Burglary
Drug Possession
Firearms Offenses
Possession of a Gun by a Convicted Felon
Fraud
Solicitation
And Other Significant Criminal Offenses
Space Coast DUI and Criminal Defense Lawyer
As a proud member of the DUI Defense Lawyer Association (DUIDLA), Dan Sercombe knows the tricks of the trade law when it comes to drinking and driving under the influence cases. Most importantly, we know that DUI offenses can result in serious consequences, including license suspensions, fines, and even jail time.
Prior DUI offenses or DUI's with a car crash, or high alcohol reading can lead to jail sentences in Brevard County.
FTOP PROGRAM (FIRST TIME OFFENDER PROGRAM)
Brevard County also has the FTOP Program (First Time Offense Program) which Mr. Sercombe can negotiate on DUIs if there are no prior offenses. Some DUI classes and community service is required in exchange for a reduction to a Reckless Driving Charge.
To help reduce and eliminate criminal charges, Sercombe Law is committed to Justice and serving our local community, we pride ourselves on delivering honest and affordable services that will create the best possible results for our clients, every single time.
About our Brevard County Law Firm
Beyond our DUI charges, Sercombe Law practices many different areas of criminal law, including defense help for drug charges, theft, domestic violence, and other misdemeanor and felony charges. No matter how severe your offenses may be, Sercombe Law will always do everything in our power to ensure the best possible outcome for our clients.
Serving Mims, Titusville, Cocoa, Melbourne, Palm Bay, Viera, and beyond, Dan Sercombe is available for legal representation in Brevard County and across Central Florida, from Orlando to Vero Beach.
Please contact us to get in touch today. For all our potential clients, Sercombe Law offers a completely free consultation, and our firm is always available to take on new cases in Brevard County and beyond.
Call Now for a Free Consultation! 772-453-2929